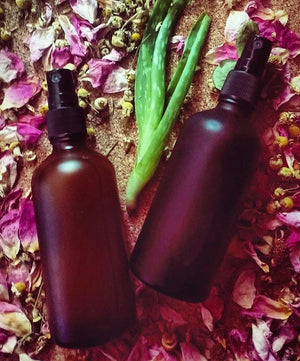 Rose Hydrosol Facial Toner
Hydrating Camomile and Rose distilled facial toners.
Mist on freshly washed face, neck & chest before applying other products onto skin.  For best results, mist face & let dry before applying lotions, serums or makeup. Can be used alone for an afternoon pick-me up.  Lasts up to 6 months in refrigerator. 
Ingredients: Distilled water, aloe vera, steam distilled rose petals, chamomile flowers and essential oils.