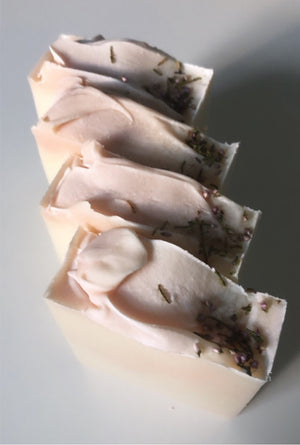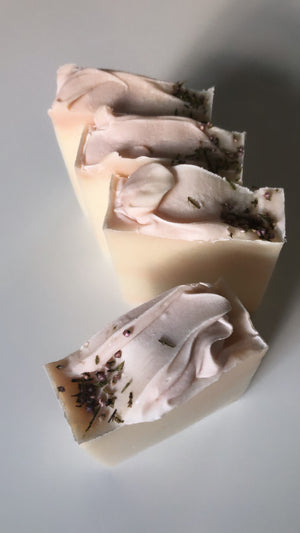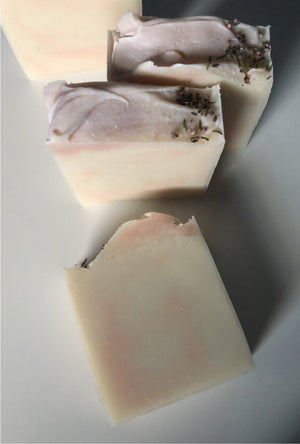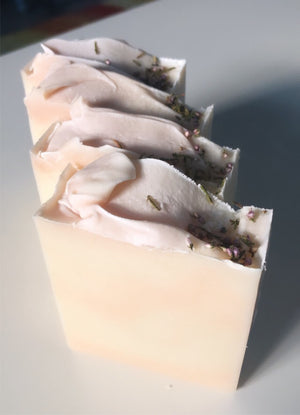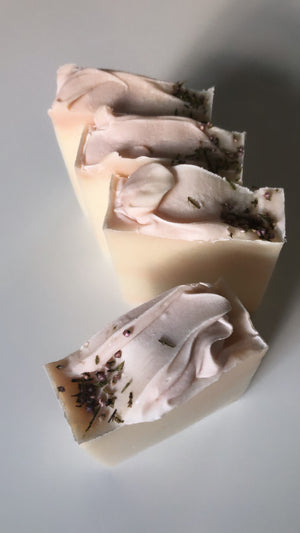 Bergamot Tea
Afternoon Tea has tart, sweet, floral bergamot notes that combine with rich black tea to make a scent reminiscent of Earl Grey Tea. This is the type of tea you would sip while sitting at a table with your best friend in the afternoon. Both floral and rich, it is tea fit for a queen. Top notes of Darjeeling tea and Tea Rose, Middle notes of Red Fruit and Bottom notes of Citrus make this beautiful fragrance  smell so unique. 
Ingredients: Olive Oil, Coconut Oil, Responsibility Sourced Palm Oil, Sweet Almond Oil, Castor Seed Oil, Distilled Water, Aloe Vera, sodium Hydroxide (Lye), fragrance oil.
*As always, this product is Paraben & Phthalate Free and  is not on the CA Prop 65 list of toxic chemicals.