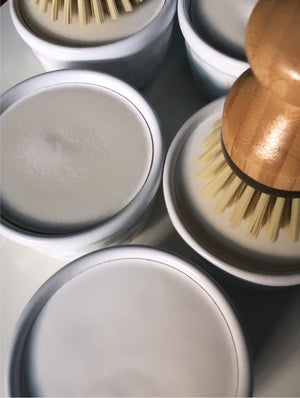 All-Purpose Soap & Brush Set
All purpose bars are made with 100%Coconut Oil Soap. These highly cleansing bars are made for washing dishes, counters, bathrooms, toilets, etc. Made with Peppermint and Tea Tree essential oils these bars will ignite the senses!
Each order comes with one 8oz filled soap dish, a 5oz refill soap & Bamboo Soap Brush.
 
Ingredients: Coconut Oil, Distilled Water, Sodium Hydroxide(Lye), Peppermint Essential Oil, Tea Tree Essential Oil.