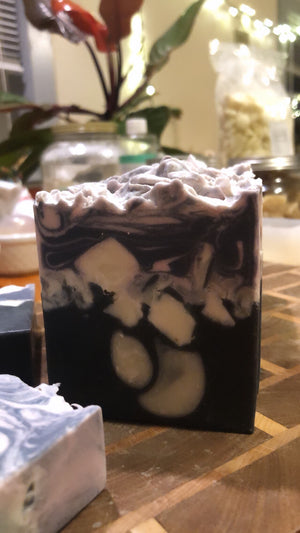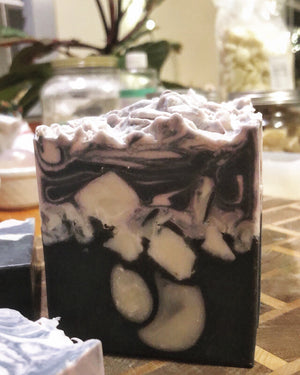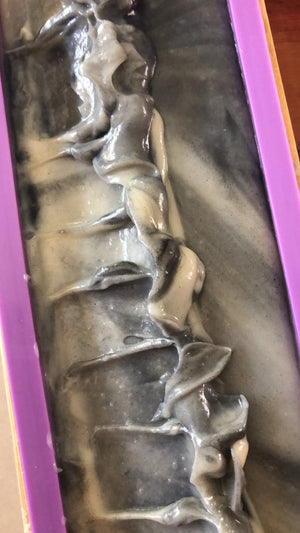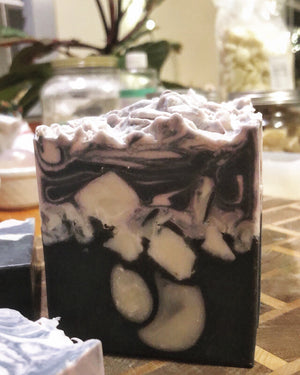 Mountain Man
Orange, lime blossom, and eucalyptus add an invigorating experience to a heart of rosemary, fig, gardenia, and clove, while a masculine base of sandalwood, galbanum, orris, and patchouli provide an earthy tone.
A very  exfoliating bar with colloidal oats  and coffee. 
All bars are made with the following ingredients:  Olive oil , Coconut oil, Apricot Kernel Oil, Sweet Almond Oil, Castor oil, Shea Butter, Cocoa Butter, Coconut Milk, Aloe Vera, Sodium Hydroxide (Lye) Mica, Fragrance and Essential Oils.